Pet Cremations and Burial Options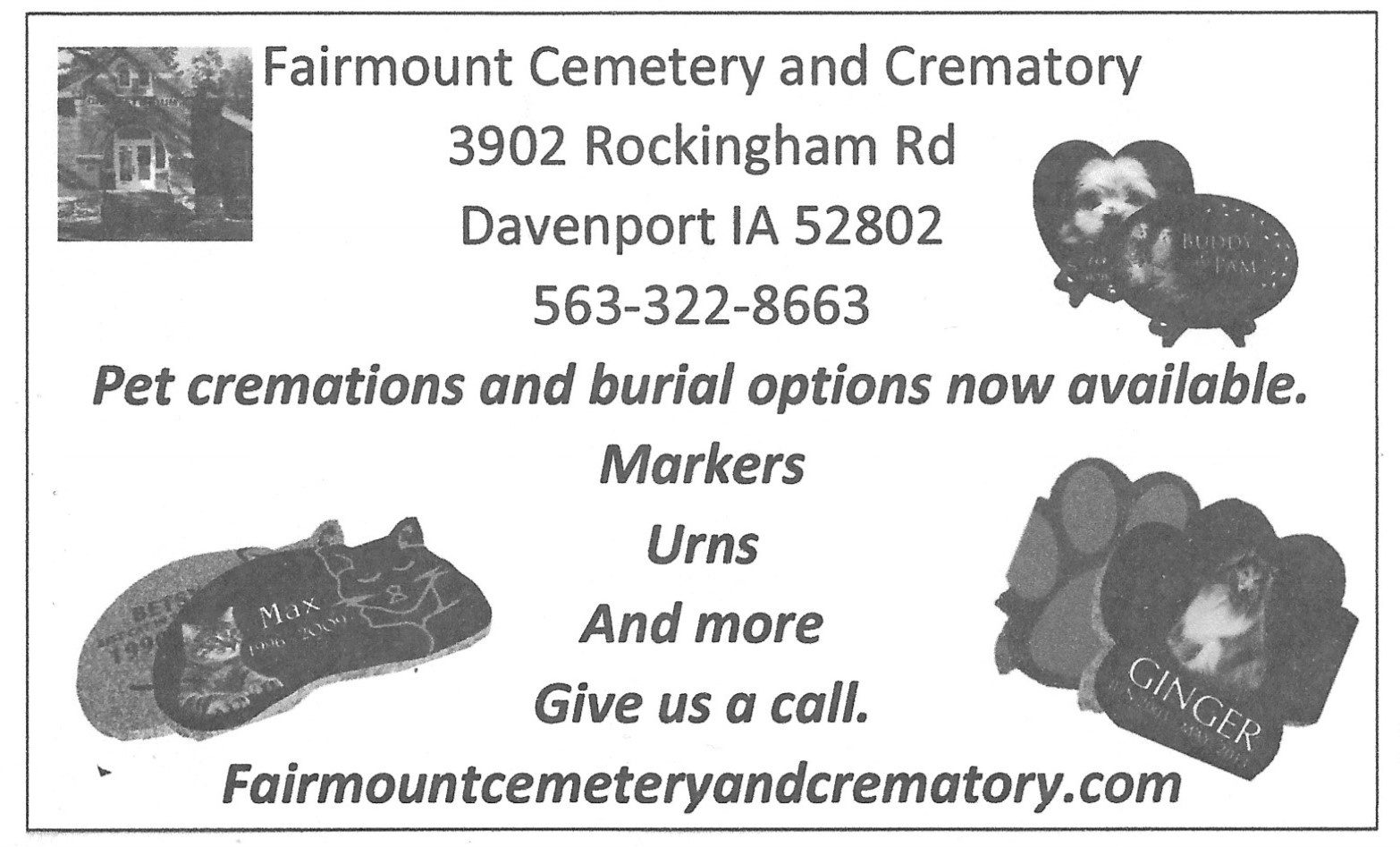 Our pets become a big part of our family. A time comes when we must decide what to do when the death occurs. At Fairmount Cemetery and Crematory, we have options that can help you. We have Cremation options, burial options as well as memorial items to meet your needs. Give us a call or send an email for us to answer your questions.
We offer private or communal cremation.
With private cremation, you make take ashes back home or have buried in our pet section.
With communal cremation, your pet is cremated with other pets and ashes are buried in our pet ossuary.
We have a pet section within Fairmount Cemetery. You may choose burial with or with out cremation. A memorial marker can be placed at the grave site.
We will pick up your pet either from your home or from your veterinary. Each pet will be given an ID number that will follow them from pick up to final disposition. If you wish to have cremated remains returned, we will deliver back to you.
We have a pet ossuary that we will place cremated remains in and not just scatter. A walkway with engravable bricks will allow to have your pets name engraved.
A large choice of grave markers is available. Not everything will work in our cemetery but could be used in a garden at home.
Pet caskets are available if you desire burial instead of cremation.
There is a large variety of permanent urns to choose from. Although not necessary, it provides options when you want to take the ashes home.